Okay. not a whole lot going on this week as it is my daughters birthday real soon and the weather here has been too hot paint even with the A/C on full throttle....
I have decided to paint a few more units of Orks and then give a it rest for a few months since my army for World Wide War is done.
My Savlar Chem Dogs and my Iron Warriors are on hold until I get my bases from Dark Art and some goodies from Forge World and need a few more boxes of Cadians and Catachans. Not much painting has been done on my Sons of Horus but as always building and trading for bitz still going steady.
That said, I did manage to finish one of my many terrain pieces:
Here is the Arbite statue/ shrine in all its Underhive glory!
The water effects gives it a nice touch I thought..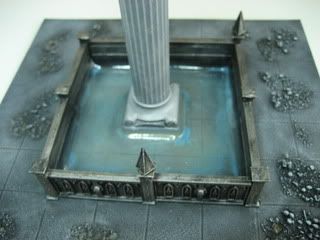 Here's a little teaser as to what I am working on for Necromunda......
Slavers!
Another terrain piece...
And last but not least, I picked up this at a yard sale for 50 cents...what a bargain!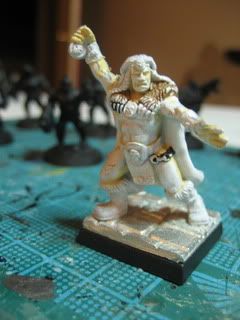 He will make a great addition to my Mordheim and Border Town Burning collection.
Well, thats it for now...soon I will post a battle report that I played a few months ago but never posted and hopefully I will have some Iron Warriors too show you.
Thanks for looking.