Stage 2 :
I headed over to my local Lowes and bought several cans of spray paint and grabbed a card board box to use a make shift spray booth since the wind was pretty rough outside. I never prime after sunset, but I want them dry so I can paint them tonight.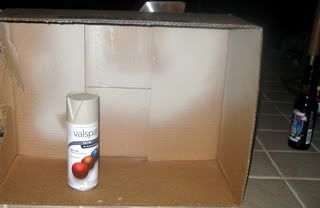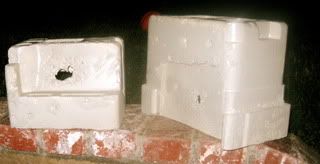 I have never used the Valspar brand before but it coated pretty damn good. The pieces dried quickly and I was able to get the burn effect from quick blasts using a satin black spray.
I'm happy the way it turned out and later on tonight I'll paint the fine details and maybe add some decals. Still undecided as to what to use for top flooring or if I should use any at all.