Stage 1 :
I love cheap terrain as I'm generally broke all the damn time, so left over foam from appliances are a god send. I began by slicing off any unnecessary pieces so the foam would look more like bunker or fortress walls and not stereo or tv packaging.
I wanted to do battle damage , beacuse I often feel so much terrain is not " Grim Dark" enoughfor me. I used a small screwdriver to punch holes, batter the edges and tear it up to simulate lascannon or heavy bolter fire ete etc.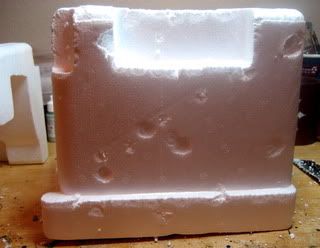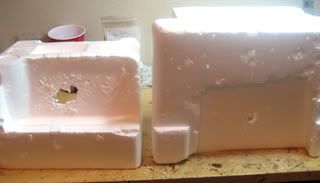 I then grabbed ye olde white glue to cover the pieces ( 4 total) to protect them from dissolving when I spray them with primer and dry brush etc.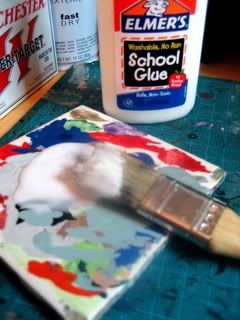 I still want to add a few minor details, maybe some razor wire and Imperial icons as well as some flat surface for the tops of the buildings. They are pretty big and I wanted to show a size comparison.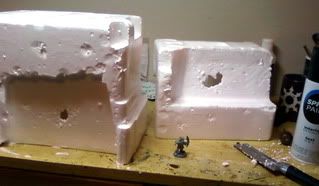 Stage 2 tomorrow night !!!