Iron Warriors
Land Raider Forge Breaker
I present my completed Forge Breaker for my Iron Warriors army.
I had finished this some time ago but finally managed to upload the photos.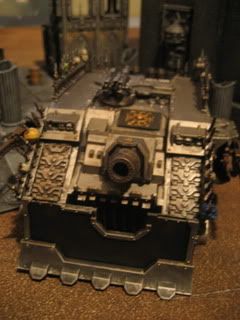 The idea for this beast of a tank is credited to Axinous of the 40k Radio Freebootaz , as he has been working hard on a fan mini-dex for the Iron Warriors.
The weapons are a demolisher cannon, twin linked heavy bolters and sponson mounted reaper autocannons.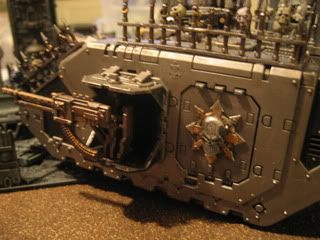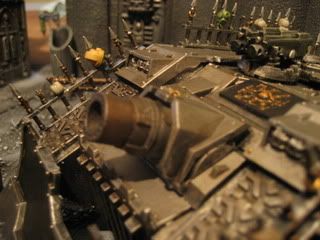 Thanks for looking.