Several weeks ago a few members of the So Cal Freebootaz got together at my house for some Necromunda, food and beer. I wish this could be a proper report but much drinking and lots od joking around stopped us from taking notes.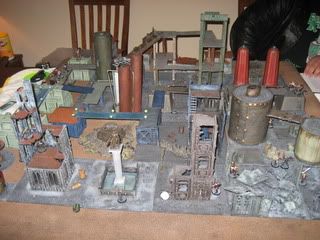 So it was that our first game was a typical Underhive battle going four ways. Myself , Janus Kain, Gamer Nerd 21 and Jimmy " The Jimster", shot it out over a few rounds of combat.
The Mighty Janus Kain pointing at something......
I can't remember exact details of what happened but I do recall I bottled out first and then Janus Kain was next. Somehow The Jimster pulled out a victory.
After more Sam Adams was enjoyed we discussed the forthcoming Ash Waste campaign and set up for a run through of the rules.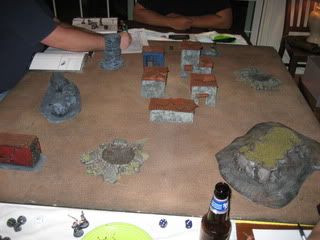 All I can say is that we had a blast playing NAW and the vehicle combat was awesome and the game play quick and brutal.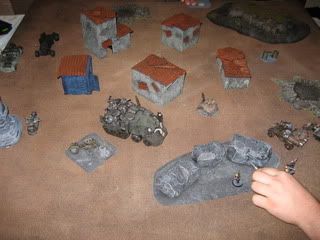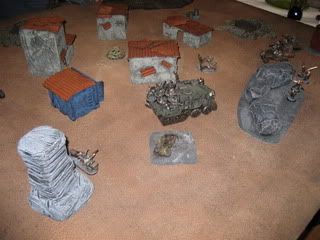 Highlights of the game were The Jimsters gangers being thrown from his bike from a boarding action, my gang being nearly destroyed in one swoop from a well placed plasma shot from Gamer Nerds boys - which took out the driver of my transport and ended wrecking in a rock formation.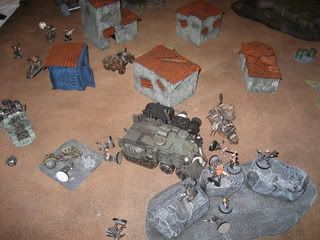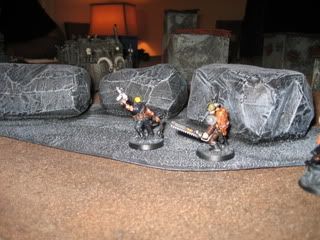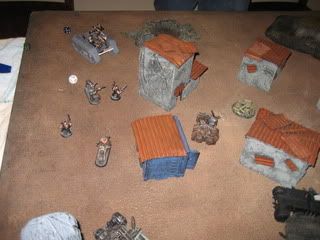 Tons of fun and looking forward to this weekends first campaign game.